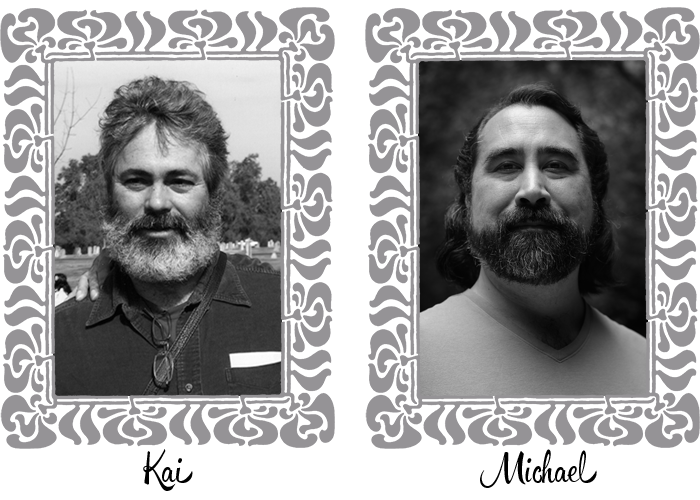 WELCOME, FRIENDS!
Michael Masumoto and Kai Herd have created many beautiful and award-winning projects, both physical and digital. Our website presents a representative sampling of this work.
MASUMOTO HERD: Reclaiming Craft for Art since 2010!
Our Latest Art Furniture Winner!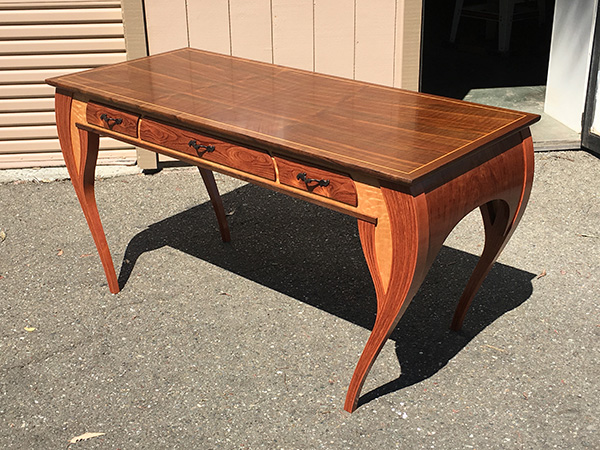 Smoke - 1st Prize - Contemporary Furniture, Design in Wood 2017, San Diego
Smoke (Desk) was exhibited at the Sonoma County Museum in Fall 2016. We spent a few extra months completing Smoke's finish work, then took it to Design in Wood in San Diego (the biggest Art Furniture show in the United States). Much to our delight, Smoke took 1st Prize in Contemporary Furniture, the most competitive division at the show!
Once we've taken Smoke's "official" portraits, we'll post them here. For more about our art furniture creations, please visit the Furniture section of our website.
MEET THE ARTISTS
Michael Masumoto is a voice actor, singer, composer, writer, director, filmmaker, graphic designer, art furniture maker, teacher and online education pioneer. Kai Herd is an art furniture maker and embedded systems programmer.
Masumoto Herd operates two workshops in Sonoma County, CA: one for digital/multimedia production and recording; the second for physical fabrication of fine furniture, theatrical sets and wood/glass properties, doubling as a small greenscreen studio facility.
Michael Masumoto is a proponent of the Melocchi Method, an Italian voice-building technique used by opera singers like Mario Del Monaco and Franco Corelli. Michael has added to this technique with his offshoot Masumoto Method, making it possible for him to mechanically correct problem voices deemed unfixable by maestro Melocchi. During the dot-com boom, Michael was the primary web programming and design professor at San Francisco State University's Multimedia Studies Program.
Kai Herd, a Master furniture maker, graduated from the James Krenov-founded College of the Redwoods Fine Furniture program in Fort Bragg, CA (widely regarded as the best woodworking program in the world). Prior to that, Kai spent 20 years programming embedded systems, first in the green energy sector (windmills), then for the telecommunications industry.
For more information, visit our About Us page. Thanks!
Last Updated: September 30, 2018
COPYRIGHT © 2010-2018 MICHAEL MASUMOTO